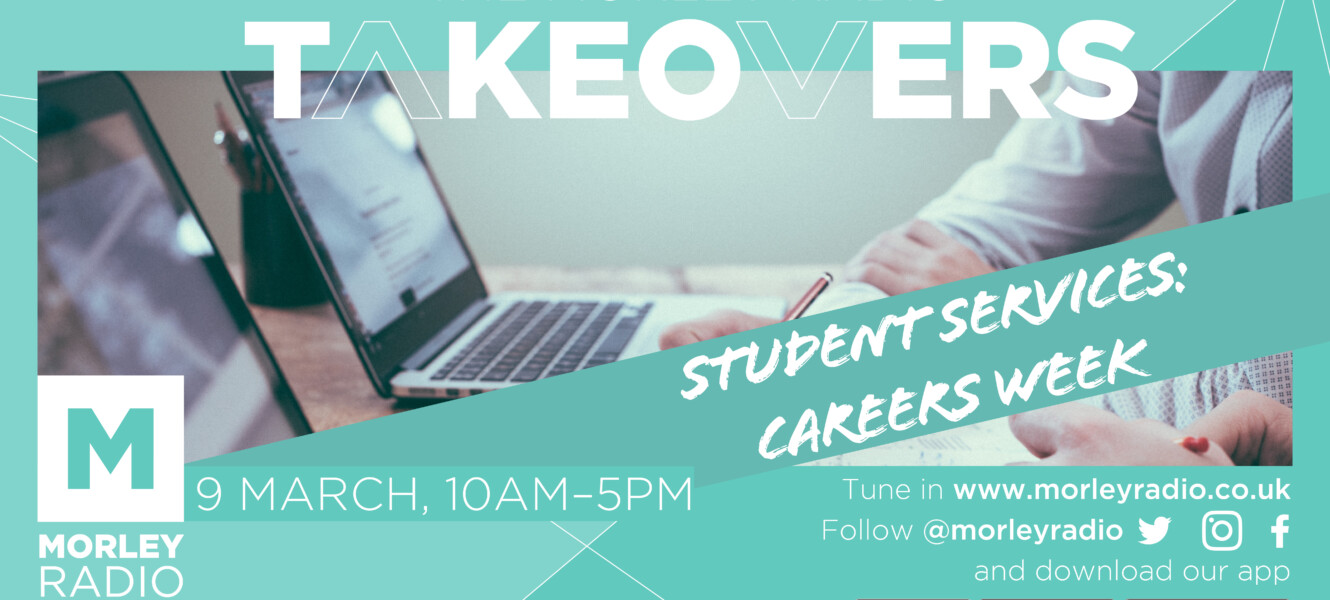 Student Services: Careers Week 2022
Join the Advice and Guidance team LIVE on Morley Radio on Wednesday 9th from 10-5pm for a very special careers themed takeover in honour of National Careers Week 2022.
Throughout the day they will be interviewing various professionals around the routes into their careers, as well as discussing what the realities of the day-to-day role are, and the types of skills required to perform it effectively.
The team will also be looking at some wider careers related issues such as those effecting students who have English as a second language, care leavers, issues faced by women in the workplace, and how to manage your mental health and well-being whilst going through that all important job application process.
Guest List
Stephen Evans – CEO of the Learning and Work Institute
Daniel Stankowski – Head of Interactive at Surround Vision
Emily Muntz – Mental Health & Wellbeing Co-ordinator at Morley College London
Alison McNamara – Chief People Officer at Morley College London
Zino Khalfaoui – Community Development Officer at RBKC
Paul Jennings – Social Value Manager at Morgan Sindall
Craig-Hanlon Smith – Centre Principal at Morley College London
Peter Smith – Senior Football Journalist at Sky Sports News
Paula Giraldo and Juan Pablo Leon Sanchez – ESOL students at Morley College London