Our Team
Camilo Salazar – Morley Radio Manager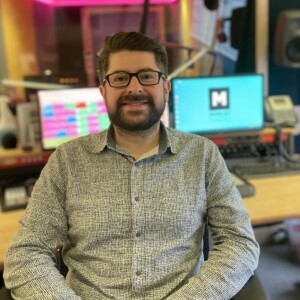 Camilo is a sound engineer, radio producer, musician and educator. He is the Studio Manager at Morley Radio, the community radio station of Morley College London, where he also lectures in Sound Engineering. Camilo has produced over 40 podcasts series including the Maximum Reinhardt Show, The Imposters Club, The Strangeness of Dub and a special series for The London Waterloo Festival. As a sound engineer Camilo has worked with jazz and classical musicians including Grammy Award winners Snarky Puppy, Bill Laurance, and Jacob Collier. He is an active promoter and curator of sound art and is the founder and curator of The Engine Room International Sound Art Exhibition and Competition.
Paul Skinner – Morley Radio Technician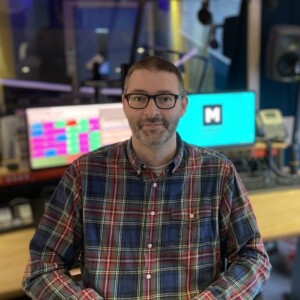 Paul, a graduate of Morley College's BA (Hons) Music, has a particular interest in all forms of jazz, improvised and experimental music. As a Sound Engineer at Cafe Oto he has worked with Shabaka Hutchings, Thurston Moore, Peter Brotzmann and David Toop amongst others. His recording credits include releases by Evan Parker, Charles Gayle, James Brandon Lewis, Apartment House and Ryley Walker. Since 2019 he has worked with the London Improvisers Orchestra recording their concert series at St Mary's Church, Stoke Newington. He likes cats, old records and big speakers.
Kody Wilson – Morley Radio Production Assistant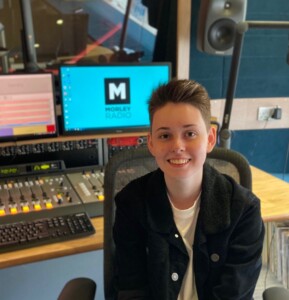 Kody has been interested in music from a young age and was fortunate to receive a Scholarship from The Rhythm Studio when he was 13. From there he has been invested in performing in venues and producing his own music. He is passionate about drumming and singing and has worked many gigs as a sound engineer and as a session musician.
Joanna Duchesne – Morley College Tutor and Morley Radio Volunteer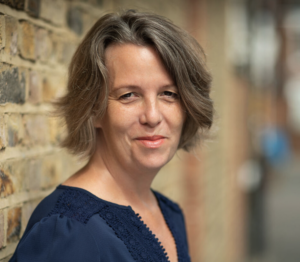 Joanna runs mindful pronunciation classes at Morley helping others speak English confidently. She fell in love with radio in her twenties, doing work experience at the BBCWS and volunteering in a community women's radio group. For over two decades she ran video production units in NGOs and charities, and co-headed a film cooperative. She now runs JDworks, providing socially minded production services. She volunteers at Morley Radio because those studio buttons make her happy and she likes to help out. Her regular podcast, Mindful Morley, explores how people use thoughts, beliefs and techniques to help them to live well.
Lana Citron – Morley College Tutor and Morley Radio Volunteer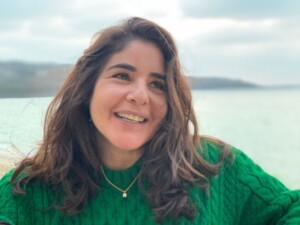 Creative writing tutor at Morley College, Lana Citron is the author of critically acclaimed novels; Sucker, Spilt Milk, Transit, The Honey Trap and The Brodsky Touch, – nonfiction works, Edible Pleasures – a textbook of aphrodisiacs and A Compendium of Kisses. Other work includes short stories, radio-plays and award winning film scripts, 'I was the Cigarette Girl,' and Hannah Cohen's Holy Communion. Originally from an acting background Lana's experience spans standup comedy, documentary presenter, voiceover artist and her most recent podcast, The Diary of an Accidental Mother. She currently hosts In the Company of, a series of interviews with members of Morley College London staff.
Conrad King – Morley College BA (Host) student and Morley Radio Volunteer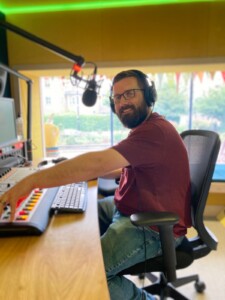 Conrad is a student at Morley College, specialising in music production, studio technician, radio, podcasting and education & training. He is currently on a higher national diploma and BA (Hons) in music production hoping to advance his career into the audio field. He is a multi-instrumentalist able to play guitar, bass, piano, vocal and more.
Conrad has produced several audiobooks for unpublished works through Audio Bull and co-produced works on albums across the country ranging from piano/vocal, indie, metal, R'n'B, and EDM works.When not working or studying Conrad likes to create his own music, tinker with 3D printing, creating raspberry Pi and Arduino projects, archery, and motorbike riding. One of Conrad's preferred genres is country music and his current research interests are sexism in country music.
David Norman – Morley College HND student and Morley Radio Volunteer
David joined Morley College through the Audio Production HND as he seeks to enter into an audio based career. As a composer he produces electronic music under the name Daverage J. Normal. He also plays bass guitar and has spent most of his adult life playing in bands. Through the course at Morley he produced Daverage Normal's Average Podcast Show, interviewing new & up and coming musical artists. Outside of work & study is focus is spending time with his children, and making time to write music