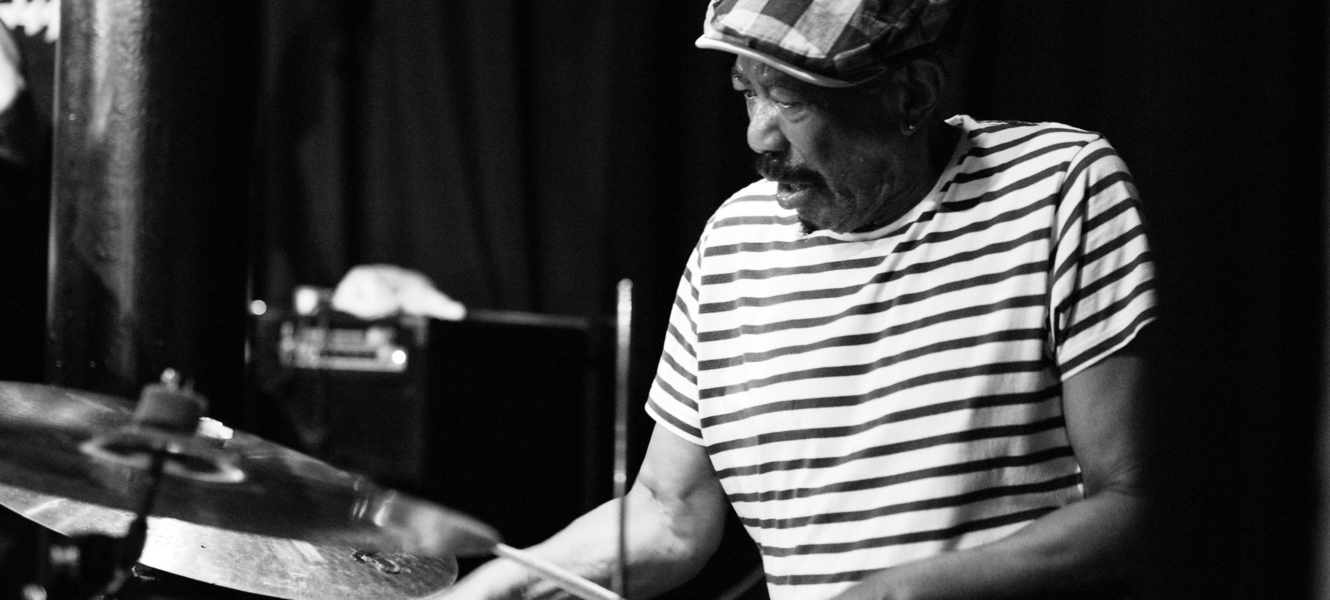 In 1964 a South African jazz group emigrated to London to escape apartheid and had a lasting influence on British jazz.
Formed in Cape Town in the early 1960s, early recordings of the Blue Notes show a strong be-bop influence but as the group matured they integrated more South African influences such as the melodies and rhythms of Kwela. 
As a mixed-race group opportunities to play were severely limited by aparteid laws and they suffered police harassment. Following an appearance at the Antibes Jazz Festival the group decided to stay in Europe eventually settling in London attracted by the strong jazz scene.
London musicians and audiences were astonished by what they heard. Record producer Joe Boyd later stated "The thought of the lightweight stuff we all raved about, when compared to the divine inspiration which poured from those men, makes me humble and sad."
Saxophonist Nikele Moyake died in 1966 but the remaining members continued in a variety of groups and projects, most famously in the Brotherhood of Breath big band whose line-up reads like a who's who of British free jazz. 
Of the original members only Louis Moholo remains. He has continued playing and recording with leading European and US free jazz players such as Cecil Taylor, Peter Brötzmann and Keith Tippett. His own group has had numerous formations, most recently as The Five Blokes featuring Alexander Hawkins, John Edwards, Jason Yarde and Shabaka Hutchings.
In celebration of Louis Moholo-Moholo's 81st birthday check out the mixtape on Morley Radio today from 8pm or stream here.
Tracklist:
Dudu Pukwana – Pezulu
Brotherhood of Breath – MRA
Dudu Pukwana & Spear – Sonia
Louis Moholo-Moholo Octet – You ain't gonna know me 'cos you think you know me
Louis Moholo-Moholo Septet – Sonke
Louis Moholo-Moholo Quartet – Mark Of Respect
Louis Moholo-Moholo Unit – For The Blue Notes
The Dedication Orchestra – B My Dear
Louis Moholo-Moholo's Five Blokes – Dikeledi Tsa Phelo
Louis Moholo's Viva La Black – Woza
Further reading:
Bandcamp article on The Blue Notes
Louis Moholo Sparks The Flame Of Resistance
image: Fabio Lugaro